Testimonials Matsuri Safaris
The kudu on this property is fantastic. I was most happy with the kudu,nyala and impala.
Matthew Schell | USA | August 2012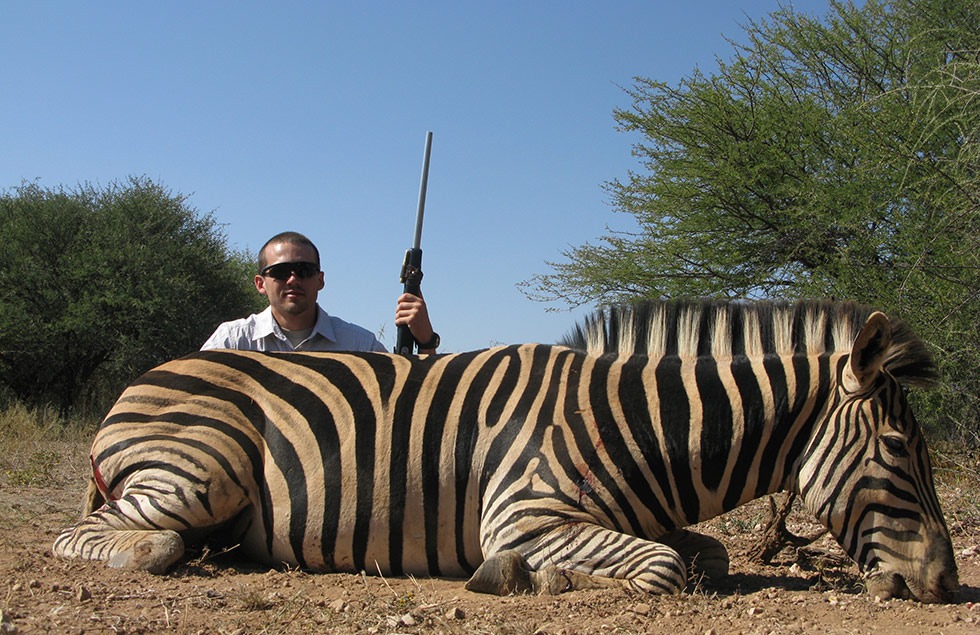 ??Definitely had a blast, especially being a relatively inexperienced hunter. The hunting area was huge and had plenty of animals. I would recommend this place to everybody even for first time hunters!
Jeffrey Johnson | USA | May 2013
Great accommodation and staff. The hunting area offered nice set up bow hunting blinds. The guidance by the Professional Hunter was very professional. Thanks for the exciting Bow Hunt!
Daniel Copp | Hawaii, USA | June 2012
The number and quality of animals far exceeded my expectations. The exotic meals and deserts is something you would expect from a fancy resort, rather than the remote African bush.
Chris Brown | USA | September 2012
The trophies where better than expected. The ph's guidance made sure we got the best trophies. We would definitely come back again. Service was great which made this a very rewarding experience.
Richard Rasmussen | USA | May 2013
Hunting area was excellent and large with a lot of animals. I have hunted other areas in South Africa in 2010.This was the best that I have hunted.
Keith Brossard | USA | April 2013
The accommodations and arrangements were excellent.Everything was very organized to foster a successful hunt and stay
Joseph Chaves | USA | June 2013
Lots of trophy animals,but it was still a very challenging hunt.
Charles Kuss | Texas, USA | August, 2013
Extremely large hunting area.Lots of animals.Many blind locations and a lot of opportunities to select your trophy.
Andy Stanco | Texa, USA | August 2013
We would highly recommend Matsuri Safaris for your hunt.It is truly the Afric
Bernie Koetsch | USA | August 2013
Lots of animals, perfect for bow hunting. So many trophy's to choose from.
Lacey Golonka | Hawaii, USA | September 2013
If you want an outstanding Kudu or Gemsbuck, this is your camp!
Joe Golonka | Hawaii, USA | September 2013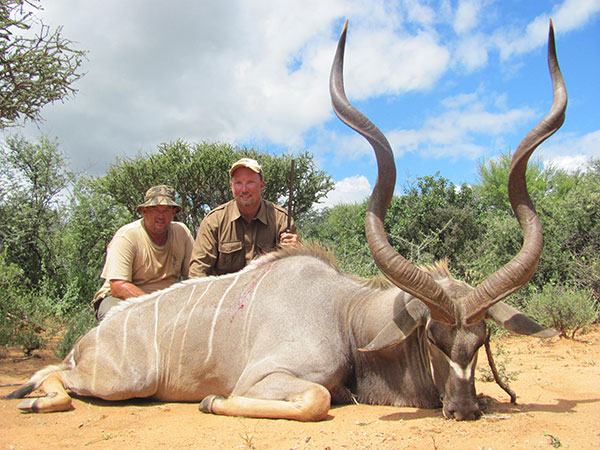 Excellent! Great hunting advice with suggestions on shots and which to shoot. Dogs were extremely helpful.
Paul Michele | USA | March 2014
Phenomenal, more acreage than one could properly explore. Coupled with the vast abundance of game, this is a winning combinatio
Gregory Reaves | New York, USA | April 2014
The trophies at Matsuri hunting Safaris are beautiful. I will be back for more!
Stirling Irish | USA | April 2014
Van, the professional hunter, was top notch. His experience and compassion made this a great hunt.
Brian Evers | USA | May 2014
Great! Van, the professional hunter and the staff did a great job of making you feel at home!
Dru McDonald | USA | May 2014
Excellent hunting area,plenty of quality animals.
Walt Stanish | USA | May 2014
Amazing overall experience
Kevin Peck | USA | August 2014
The best I have seen so far in Africa.
Alan Davies | USA | April 2016
We shot great trophies
Roben Davies | USA | March 2016